Meet...Donkey
So Marty and I went to visit
our new miniature donkey
earlier this week. Isn't she precious?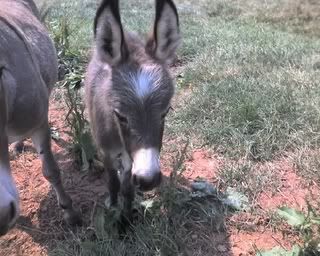 She's only 2 - 3 weeks old and still needs to be weaned from her mom, so it'll be a few months before we get her.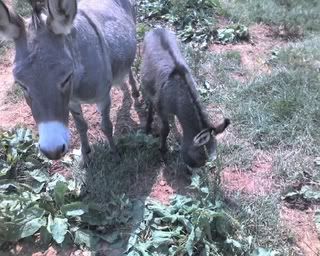 We haven't come up with a name yet and I am not sure she fits into our traditional category of naming (classical composers) or our current livestock theme (Viva Las Vegas).
Suggestions welcome. I am leaning towards Sadie Mae.
And if that ain't country, I'll kiss your...