Racing Bus
This is an old converted school bus that my neighbor Carl and his friends drive to the twice yearly NASCAR races in Charlotte.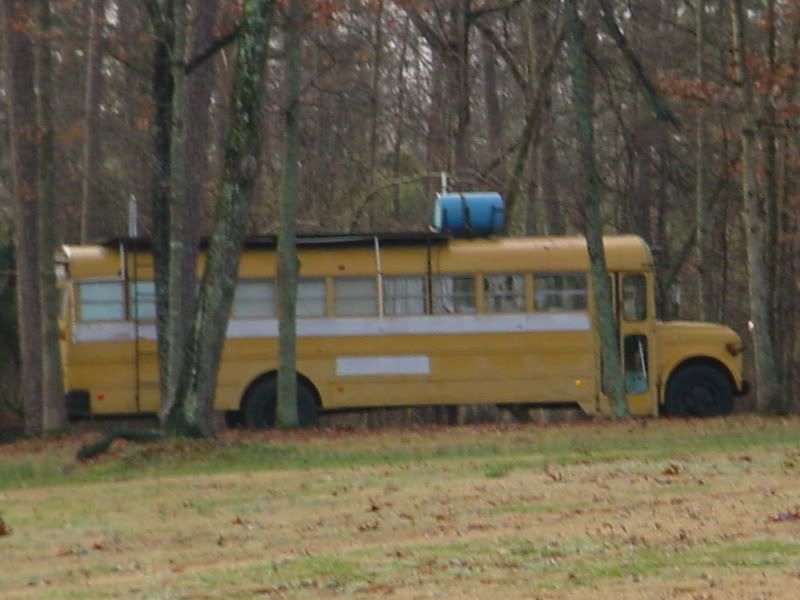 It's been parked in his back yard since the last race a few months ago and it's the first thing we see when we walk out the back door.
It drives Marty crazy, but all I can say is...
If that ain't country, I'll kiss your...